Winter 2022
Hello Friends!
No Straight Lines continues to touch the hearts
and minds of audiences wide and far.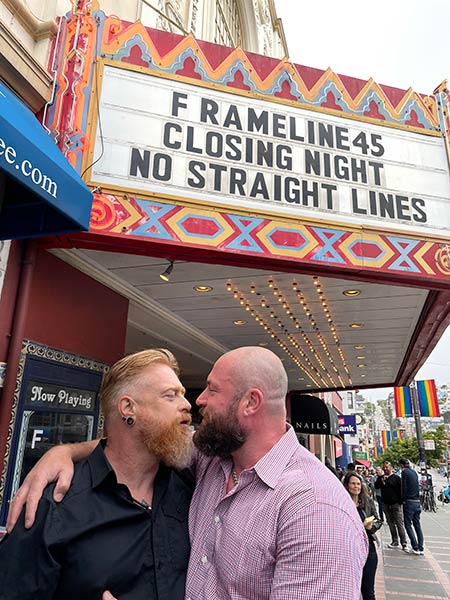 Highlights
The Hot News
Today, we signed an agreement with a top-tier niche distributor known for quality films designed to inspire social change and provoke critical thinking. GOOD DOCS curates a selection of award-winning films that we are proud to join.
The Amazing News
We qualified for an Oscar, and with that, enjoyed a week's run at the Laemmle Theater in Los Angeles.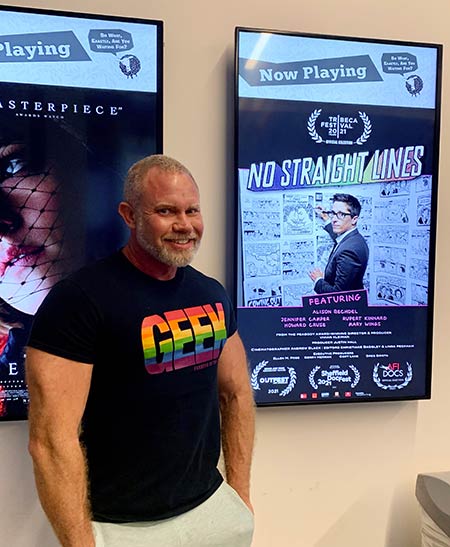 The Oscar campaign also generated some wonderful press, including a front page review in The Guardian!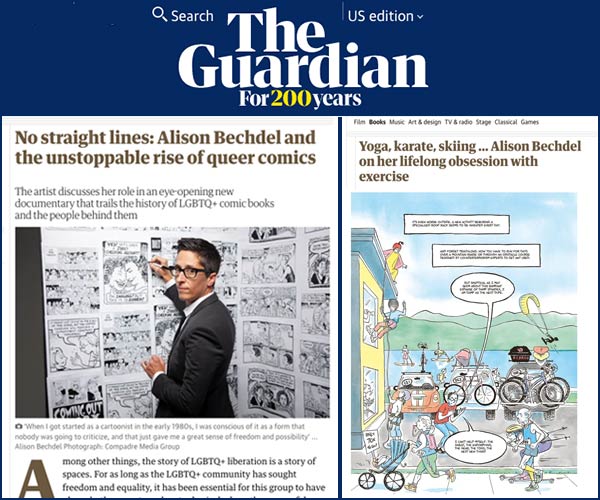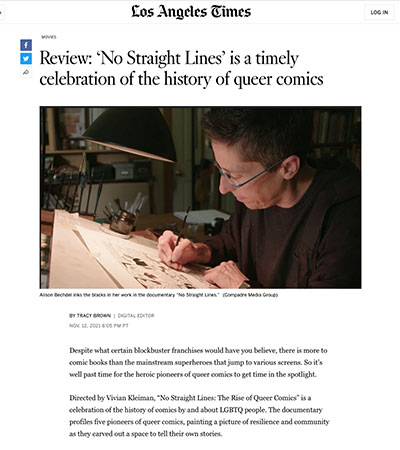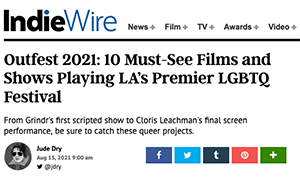 It also inspired us to have some fun on social media,
and to create a spoof promo: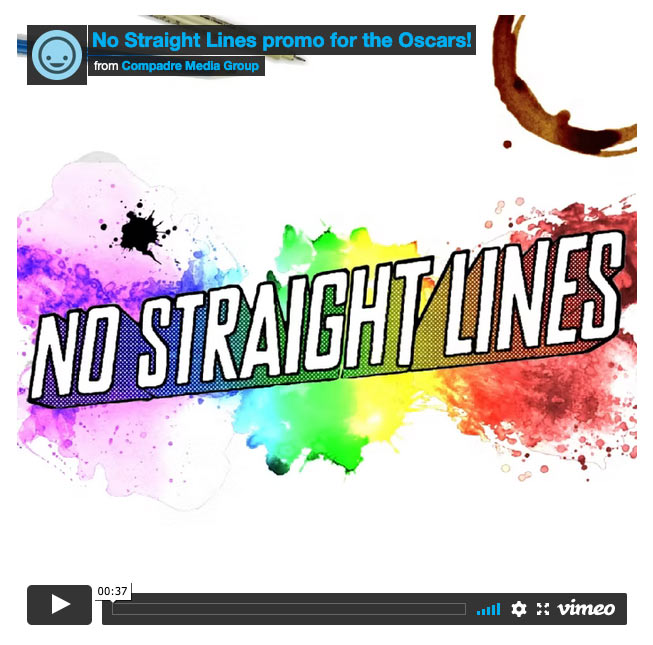 Since it launched at Tribeca, No Straight Lines has screened at over 80 film festivals around the world -
from Seattle, Washington to Seoul, South Korea - with audiences that range from the mainstream to the super edgy, with subtitles in Spanish, French, German, and soon Portuguese!
Thank you as ever, for all the love, encouragement,
and generous support.
Best,
Vivian and Justin