Hello to our beloved community
of supporters of our documentary film!
We have AMAZING news!
No Straight Lines: The Rise of Queer Comics will have its world premiere at the Tribeca Film Festival, one of the most prestigious festivals in the world, as it celebrates its 20th anniversary - in person!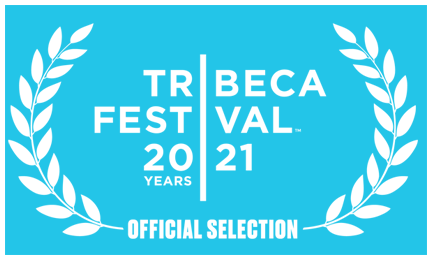 We will debut on Saturday, June 12th as part of Tribeca's headliner Movie Plus category, with an outdoor screening at Pier 76 in Hudson River Park. After the screening, several of the MOVIE STARS will join us for a spirited conversation about LGBTQ comics and the making of the film.
A little backstory
The Tribeca Film Festival was created following the 9/11 attacks in order to help revitalize Lower Manhattan; in 2021, it's working with New York City to help open up its cultural life as the grip of Covid-19 loosens. This is, once again, a historic moment, and we are profoundly honored to be a part of it.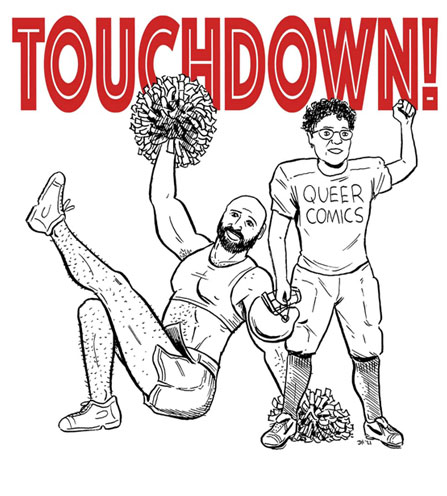 The good news doesn't stop there, however!
No Straight Lines is launching with multiple screenings and events at high-profile venues:
And there will be more to come!

We'll keep you updated with details about locations, times, and more screenings and events as they develop. Thank you again for all your support, patience, and faith in us. We quite literally could not have done this without you.
┄ Vivian Kleiman, Director/Producer
┄ Justin Hall, Producer
PS
We continue to mourn the loss of Howard Cruse, the godfather of queer comics and one of the 5 artists profiled in the film.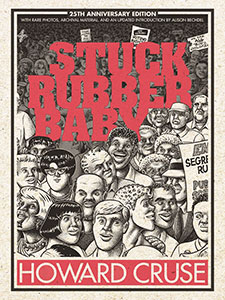 We're also thrilled that the graphic novel publisher First Second Books has released a truly magnificent 25th Anniversary Edition of Howard's masterpiece Stuck Rubber Baby, complete with an introduction by Alison Bechdel and with an afterword by Howard's partner of over 40 years, Eddie Sederbaum, who also has a few minutes on screen in the film. You can check out
the book here.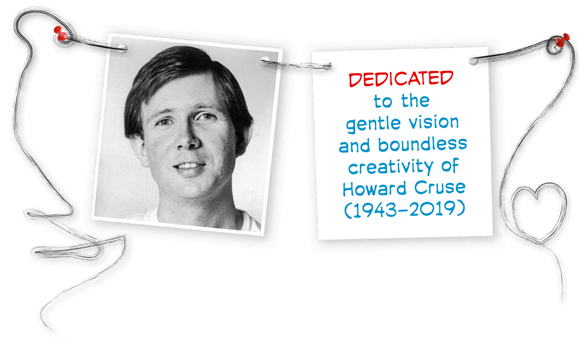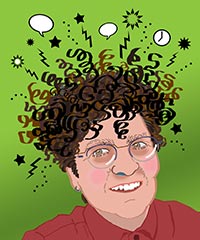 To bring this film across the finish line,
please visit our DONATE page.
Thank you for being a part
of this creative community!
Best,
Vivian, Justin,
Badge, and Hilary