No Straight Lines: 4 Decades of Queer Comics!
Dear Friends,
At this special moment in production, we're delighted to give you an update on our film No Straight Lines: 4 Decades of Queer Comics!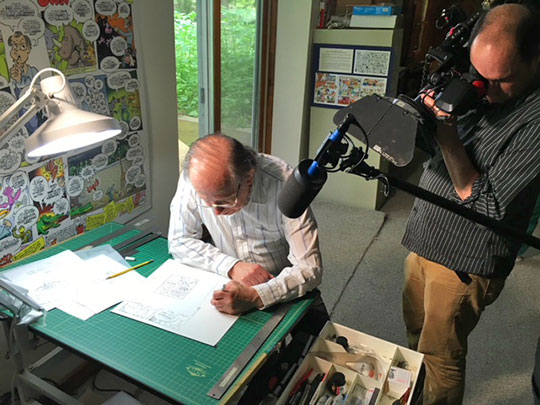 We launched the production phase with the "godfather of queer comics," Howard Cruse, a recipient of an Eisner Award (aka "the Oscar of the American cartoon industry"). Living in Western Massachusetts with his husband/partner of 40 years, Howard was his usual eloquent, insightful, and funny self as he traced the inspiration for his work back to the groundbreaking "godmothers of queer comics," Mary Wings, Roberta Gregory, and Lee Marrs. He also walked us through his seminal works Stuck Rubber Baby and Wendel.
Back at our studio at the Zaentz Media Center in Berkeley, we soon realized that we captured more than the birth of the groundbreaking anthology Gay Comix and the decades of incredible artwork that Howard produced. We also traced the story of 2 gay seniors who now are growing old together.v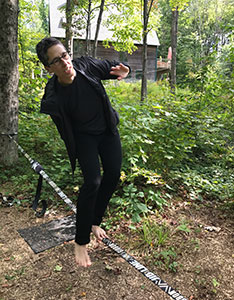 Our second shoot took us up a gravel road in Western Vermont to film the MacArthur "Genius" Award winner Alison Bechdel, creator of the New York Times' best-selling graphic memoir, Fun Home. Alison graciously invited us to film at her studio Labor Day Weekend despite a looming deadline for a new book. With her usual mix of candor and humor, she described her enormously popular comic strip Dykes to Watch Out For that was published in independent feminist and LGBTQ newspapers. After 25 years, the comic strip started to lose steam when queer artists became more accepted by mainstream publications and the women's-press movement began to peter out.
We also had a conversation with Dustin Lance Black, a distinguished film and television producer/director/writer whose most recent success was the ABC four-night mini-series When We Rise, which follows the quest for LGBTQ equality. He wrote a poignant statement about the need for No Straight Lines:

"I love our history being told from any perspective that draws more people into its power, and this film's perspective is vibrant, inventive, unexpected, and unique."
We are thrilled to report that we've raised $100,000 from foundations, friends and family, including:
- a development grant from the Berkeley Film Foundation.
- a research grant from the prestigious San Francisco Foundation.
- a production grant from California Humanities to start filming.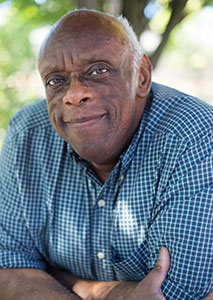 Our goal now is to raise $50,000 to complete production and begin the editing phase. The next film shoot will be with Rupert Kinnard, who created the first gay African-American comic-strip characters: the Brown Bomber (a teenage superhero) and Diva Touché Flambé (his ageless lesbian partner). Although a car accident left him paralyzed from waist down, Rupert's creative output is unstoppable.
Here are a few ways you can help!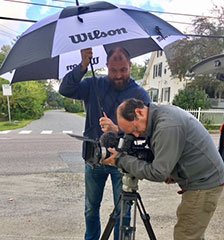 If you are an employee, double your contribution with Corporate Workplace Gift Matching.
Donate stocks and we all benefit!
We always can use a Volunteer!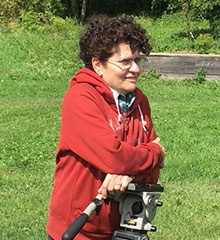 The No Straight Lines Team
Vivian Kleiman (Producer/Director)
Justin Hall (Co-Producer)
Ramzi Fawaz (Project Advisor)
Jenni Olson (Project Advisor)

Warm Regards,
Vivian, Justin and the wonderful people who have been helping to make this film.
Compadre Media Group Zaentz Media Center
2600 Tenth Street #619
Berkeley CA 94710
510-652-8185
www.nostraightlinesthefilm.com