Watch No Straight Lines at home!
Amazon Prime
iTunes
Comcast Xfinity
PBS (with PBS passport, U.S. only)
For schools, community groups, and other institutions contact Good Docs.
For public performance rights contact Outreach Coordinator Maya Curry at nslthefilm@gmail.com

In the LGBTQIA+ State of Emergency today,
you can watch stories of
5 scrappy and pioneering cartoonists
who made queer lives visible.
The challenges they faced,
and the solutions they found,
are inspiring.
"One of the underlying takeaways of "No Straight Lines" is that the history of queer comics is a history of resilience and being true to who you are."" — Tracy Brown, LA Times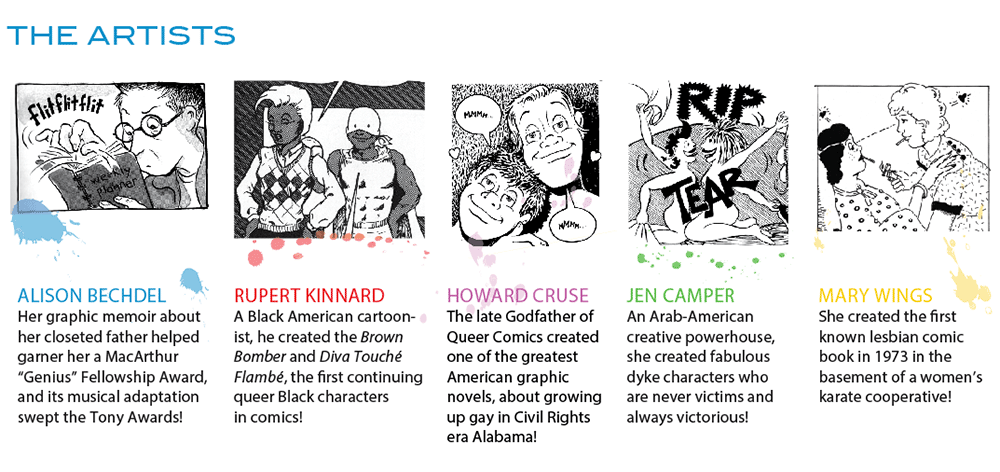 Sign up for the latest news!