2023 Winter Newsletter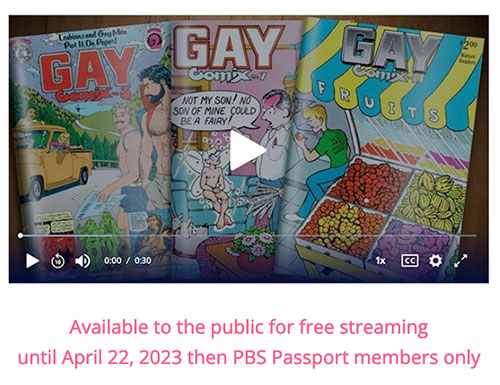 Dear Friends and Supporters!
TUNE IN to PBS January 23rd … READ MORE!
2022 Fall Newsletter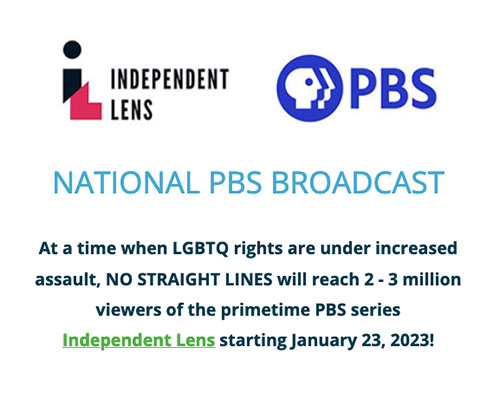 Despite the political tension in the air, there is much to celebrate! … READ MORE!
2022 Summer Newsletter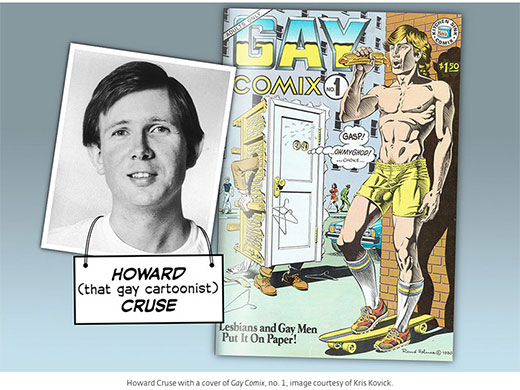 No Straight Lines received the prestigious
National Lesbian & Gay Journalists Association Award for Excellence in Journalism – Documentary.



READ MORE
2022 Summer News!
2022 Winter Newsletter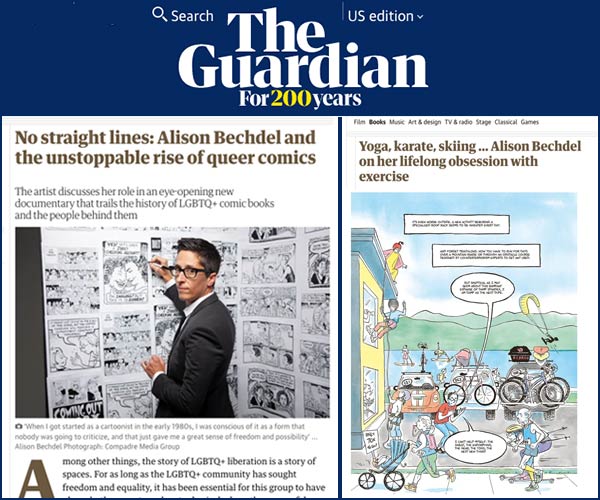 Hello Friends! No Straight Lines continues to touch the hearts and minds of audiences wide and far.
Hot News Highlights: Today, we signed an agreement with a top-tier niche distributor known for quality films designed to inspire social change and provoke critical thinking…



READ MORE of wonderful 2022 Winter News!
2021 Summer/Fall Newsletter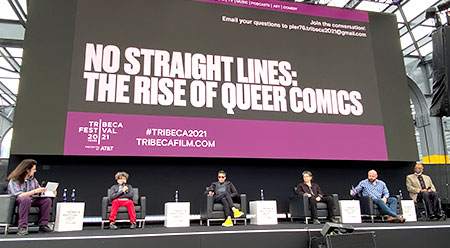 We were still beaming after a perfect trifecta of three prestigious film festival premieres in June, when Outfest (the major LGBTQ film festival in the U.S.), awarded us with the Documentary Feature Grand Jury Prize just last week!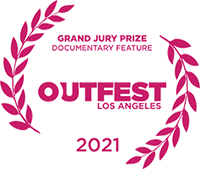 This Grand Jury Award confirms No Straight Lines as a top queer doc of 2021, and qualifies us for an Oscar!
We are on cloud nine.


READ MORE of exciting Summer/Fall 2021 News!
2021 May Newsletter
No Straight Lines: The Rise of Queer Comics will have its world premiere at the Tribeca Film Festival, one of the most prestigious festivals in the world, as it celebrates its 20th anniversary ┄ in person!

Moreover, we will be debuting as part of Tribeca's headliner Movie Plus category, with an in-person discussion following the real screening in a mid-town Manhattan theater (location as yet to be disclosed!) Several of the MOVIE STARS will join us for a spirited conversation about LGBTQ comics and the making of the film.


READ MORE of exciting May 2021 News!

Past Posts
2020 June Newsletter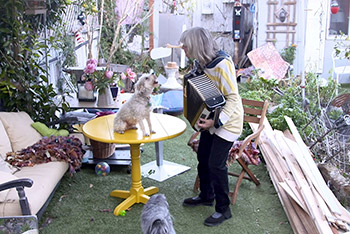 We here at No Straight Lines hope you're staying safe during these strange and challenging times. For us, there's a bright light in the midst of all of this: We've completed a rough cut of the film that we're incredibly proud of!  After several months of struggling to nail down the narrative structure, we've finally crossed the Rubicon of editing and have a solid story of five queer comics pioneers that's emotionally resonant, profound, and highly entertaining.
Of course, we still face the prospect of launching the film in an era of shuttered film festivals, movie theaters, and comic conventions. We're in conversation with our colleagues across the country on how to get our beautiful baby out into the world in the best possible way. Stay tuned!
READ MORE: June 2020 Newsletter

2020 January Newsletter
Happy New Years, folks!
We here at No Straight Lines: The Rise of Queer Comics are celebrating a productive 2019.
After finishing up shooting, we dove headlong into editing the "rough cut" of the film, and took the tremendous footage we'd created over the last few years and constructed the basic narrative structure of the documentary.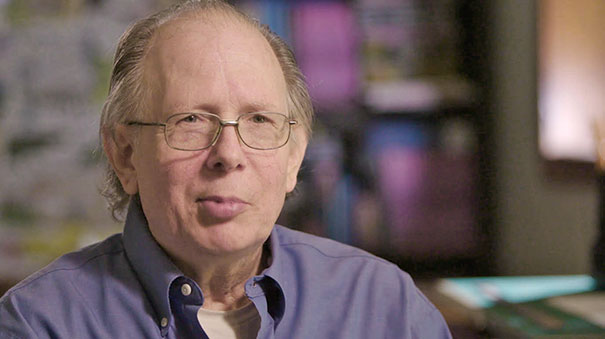 While there's still much editing to be done, we finally have what looks and smells like our movie, and we couldn't be more thrilled! And along the way, we got some good publicity. SF Magazine did a wonderful feature article on No Straight Lines in their June issue!).
READ MORE: January 2020 Newsletter

2019 Newsletter
Hello, No Straight Lines film supporters, friends, and fans!
We want to catch you up on the last few, momentous months here in the San Francisco Bay Area.
Our Kickstarter enabled us to finish filming: in Portland, Oregon with the creator of the first out African American queer comics Rupert Kinnard, and with the legendary Jennifer Camper at her home in Brooklyn and at Coney Island (where she takes inspiration from the old signage).
We were poised to start editing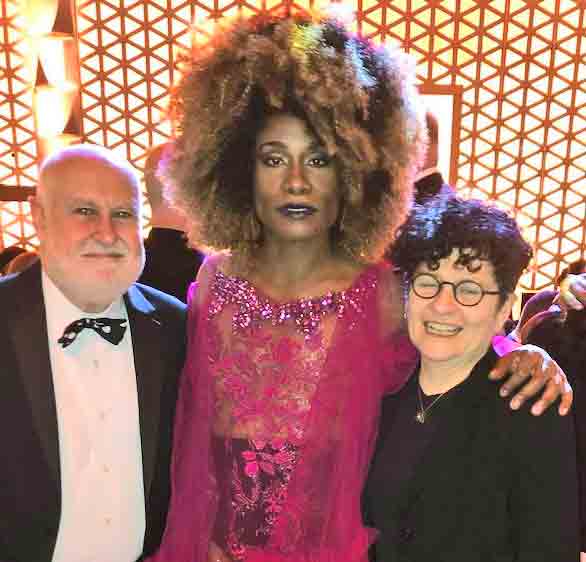 First, though, we needed to raise post-production funds. Cort Lane, an impassioned supporter of LGBTQ community and VP for Animation and Family Entertainment at Marvel, helped us out by throwing a Cinco de Mayo party at his home in Los Angeles, where he contributed matching donations for everyone who gave to the film. It was a fun afternoon, with margaritas, taquitos, and a screening of some of the new footage.

2018 Newsletter:
Hello, you fabulous people!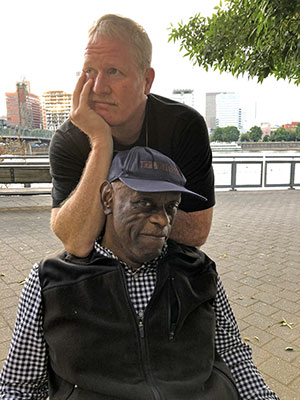 After our successful Kickstarter campaign (thanks to those of you who contributed!), we had the funds to complete cinematography. It was time to schedule the next shoot: this time in Portland with Rupert Kinnard!
Rupert is the creator of Cathartic Comics, which featured the Brown Bomber and Diva Touché Flambé, considered the first black queer characters in comics. His comics career began in 1977 and spanned two decades, from his early time with his college paper to when he lived in San Francisco working as an art director and designer for various independent newspapers. He spoke passionately about what drove him to be such a pioneer and how that work has continued to shape his life.
READ MORE: 2018 Newsletter

2017 Newsletter:
No Straight Lines: 4 Decades of Queer Comics!
Dear Friends,
At this special moment in production, we're delighted to give you an update on our film No Straight Lines: 4 Decades of Queer Comics!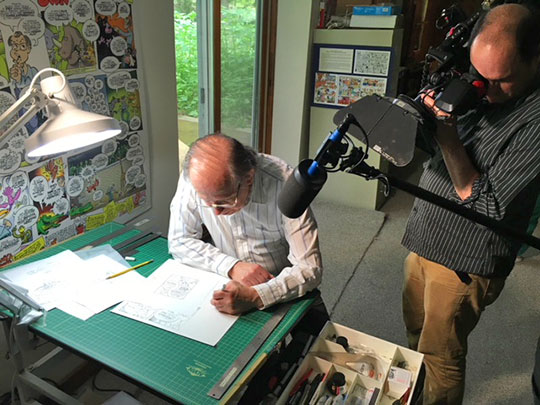 We launched the production phase with the "godfather of queer comics," Howard Cruse, a recipient of an Eisner Award (aka "the Oscar of the American cartoon industry"). Living in Western Massachusetts with his husband/partner of 40 years, Howard was his usual eloquent, insightful, and funny self as he traced the inspiration for his work back to the groundbreaking "godmothers of queer comics," Mary Wings, Roberta Gregory, and Lee Marrs. He also walked us through his seminal works Stuck Rubber Baby and Wendel.
Back at our studio at the Zaentz Media Center in Berkeley, we soon realized that we captured more than the birth of the groundbreaking anthology Gay Comix and the decades of incredible artwork that Howard produced. We also traced the story of 2 gay seniors who now are growing old together.
READ MORE: 2017 Newsletter